Rottal Burn Restoration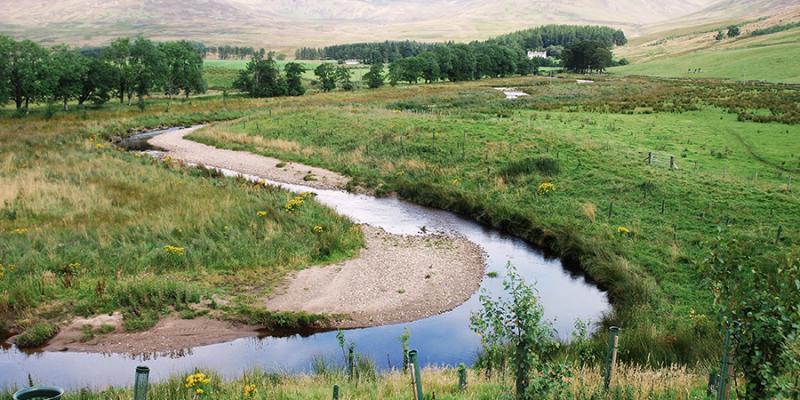 Image: Kelly Anne Dempsey
Esk Rivers & Fisheries Trust | Rottal Burn
Objectives
This project aimed to restore the Rottal Burn to a more naturalised state, to enable it to support functional populations of salmon and trout, and to increase its general biodiversity potential.
What changes can people expect to see in the catchment as a result?
Straightened sections of the watercourse have had meanders restored to more closely match the historic course of the burn.  The flood plain has been reconnected to the watercourse and extensive native tree planting has taken place. The channel is expected to remain active and change naturally over time, developing gravel bars, pools and local bank erosion.
What benefits do the works have for the catchment, the local community, biodiversity etc.?
The restoration will enhance the neighbouring natural wetlands, providing an opportunity to view a variety of bird species typically found in natural upland wetlands.
How are you involving the local community?
The local community was not directly involved, however, they are expected to benefit from the improvements to the watercourse.
How does your work link in with other activities in the catchment?
The projects links with the other work of the Esk Rivers and Fisheries Trust in particular.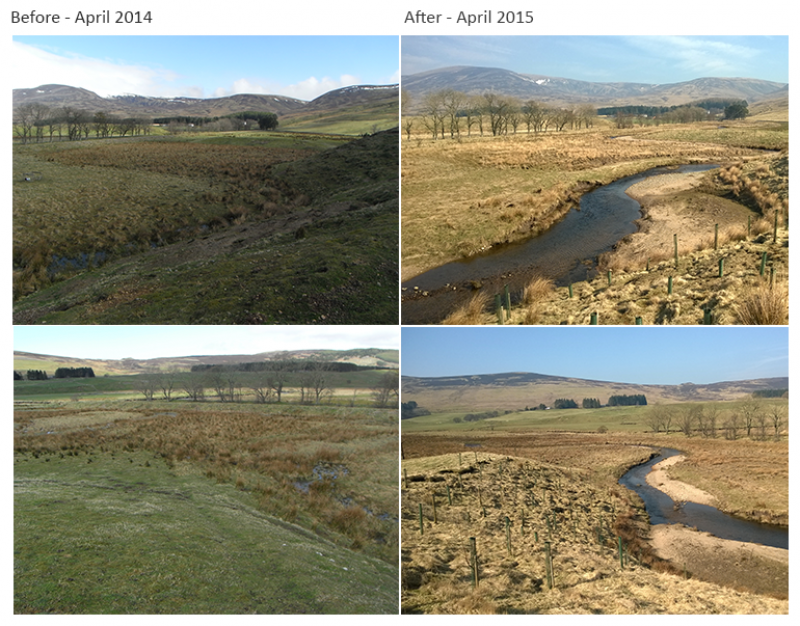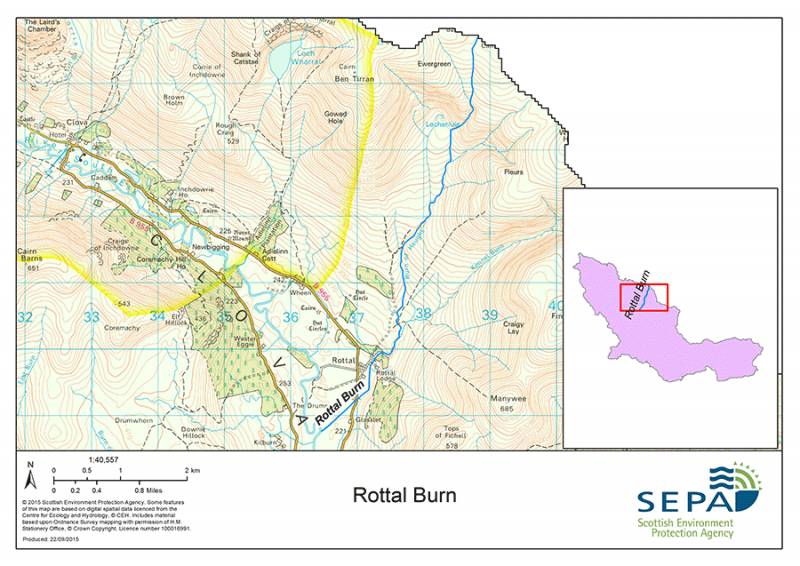 Time scale
This project was completed in 2012. Monitoring will continue until 2017.
Funding
The work was funded by the Water Environment Fund and the Rottal Estate
How the works fits with local and national policy
The work will help to deliver Flood Risk and Water Framework Directive aims.