Japanese Knotweed & Giant Hogweed Control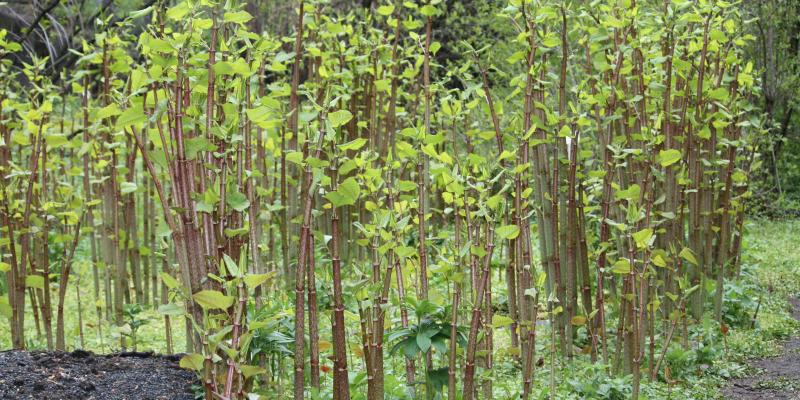 Esk Rivers and Fisheries Trust | Catchment Wide
Objectives 
Invasive non-native species (INNS) are the second greatest threat to biodiversity. Capable of rapidly colonising a wide range of habitats, and excluding traditional flora and fauna, INNS can lead to the extinction of native species and cause significant damage to local ecosystems. This project aims to reduce the risk of the introduction of new INNS within the Esk District, establish monitoring and rapid response systems for identified INNS, and control and eradicate existing INNS. The eradication programme will focus on Giant Hogweed (which poses a public health hazard, due to stalks producing a skin irritant) and Japanese Knotweed (which forms dense thickets, excluding native plants, reducing biodiversity and altering the habitat for wildlife).
What changes can people expect to see in the catchment as a result?
As the removal of INNS proceeds, people can expect to see the return of native species to the river banks and improvements to biodiversity.
What benefits do the works have for the catchment, the local community, biodiversity etc.?
By removing INNS, and reducing the risk of future incursion, the local community will be able to enjoy a more natural, stable and safe environment. Removal of Giant Hogweed will allow easier access to the riverbank and will reduce soil erosion in Winter, increasing the stability of the river bank. Removal of Japanese Knotweed will also improve easy of access to the river and encourage the growth of native species.
How does your work link in with other activities in the catchment?
By monitoring the level and location of INNS, and by establishing rapid response systems to address new incursions, this project complements other efforts to strengthen biodiversity and native species within the catchment. In particular, the removal of Giant Hogweed and Japanese Knotweed works closely with the Scottish Wildlife Trust's Himalayan Balsam INNS project allowing knowledge and good practice to be shared.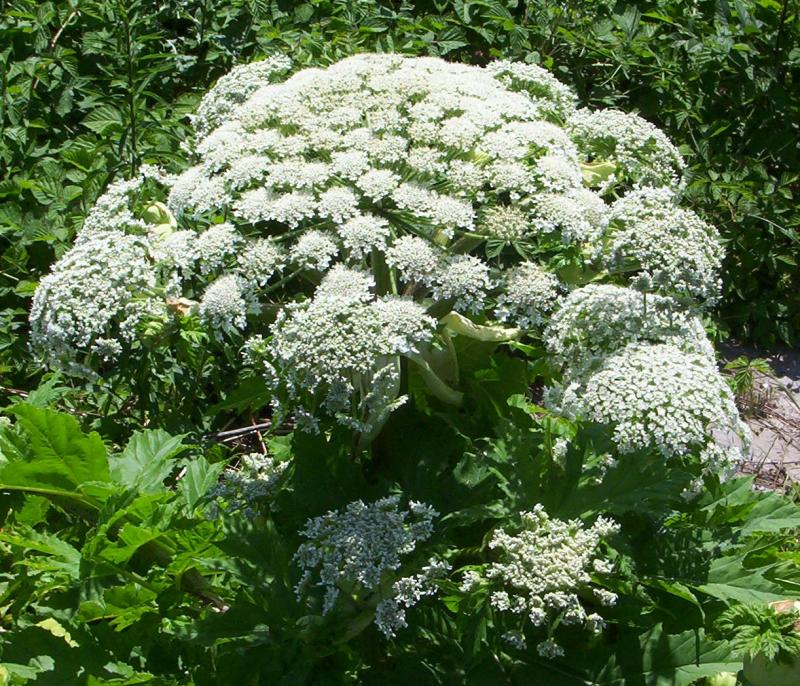 Japanese Knotweed By Anneli Salo (Own work) [CC BY-SA 3.0 (http://creativecommons.org/licenses/by-sa/3.0)], via Wikimedia Commons
Time Scale
A biosecurity plan was produced in 2009, with works ongoing in the catchment.
Funding
Various sources.
How the work fits with local and national policy
The project forms part of the Esk Rivers & Fisheries Trust Bio Security Plan and complements the objectives of the River South Esk Catchment Management Plan and the Tayside Local Biodiversity Action Plan.
More information:
http://www.erft.org.uk/index.php/s5-flex-menu-6496/priorities